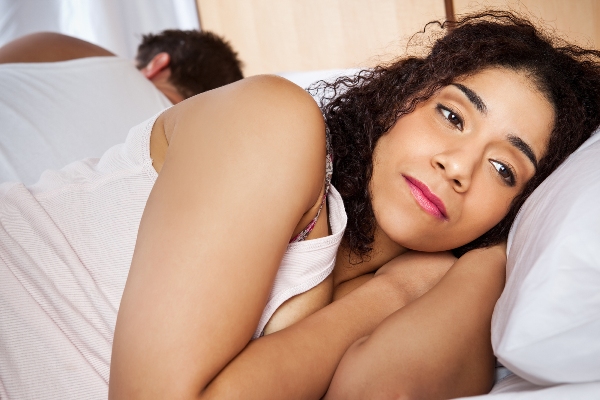 Men and Intimacy – Part 2 (the prior post: Men and Intimacy)
A woman often feels a tinge guilt for the distance in the marriage.
Am I not enough? What's wrong with me that he won't come close? Of course, we all bring with us thoughts of inadequacy into your marital bed and marital dinner table.
A woman often feels a sense of responsibility for the distance.
What am I doing wrong? What can I do differently? How do I fix this? How do I get him to change? What am I missing? What new skill can I learn that will turn the corner? Etc.
I wrote "7 Reasons Men have Difficulty Getting Close and Staying Close" to address this issue of men and intimacy for women.
Once you develop an awareness of your spouse's long term coping pattern, your guilt eases and you refuse to accept responsibility for a problem you cannot fix.
Here are some responses to the Free Report relating to men and intimacy:
Different patterns of behaviors are listed with concise clarity. I am able to clearly identify my ex-husband's traits. It's reassuring for someone else to say: the problem is not me but arose before we even met at the point of his family of origin.
Helpful in a way that I discovered it's not only my fault why we have problems in our marriage.
Always when you suggest to 'give oneself some slack' i.e. that it's not me that is at fault. I realize my contributions to the problems in my marriage, but the relief i have gotten from you regarding that one thing has given me a tremendous amount of peace. It helps for me anyway, to know what 'category' (hate that!, but lack a better way to put it.) is in, and i can see where and what i can do in my relating to him that may help. (He's in the 'incompetent' "category". something i never would have said about him as he exhibits such outward confidence. But i am beginning to learn that i have been misled by that. My outwardly confident, strong man is really scared, weak and unsure. I can encourage him to work on that and I can also shift our shared responsibilities to take on more so that he doesn't feel so overwhelmed.
The reminder that his behaviors are, in fact, his — not caused by me. The necessity of being able to step back and try to look objectively at behavior patterns.
Blog Topic: Men and Intimacy