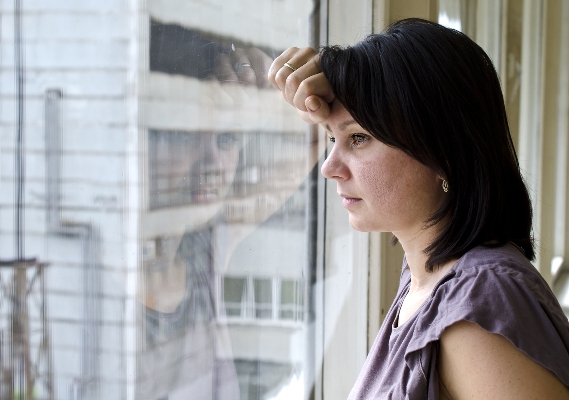 I had a rather strange phone conversation with one of my "readers" a couple days ago. If not strange it was at least different; the first of its kind.
The woman said she didn't want my materials because it was more like a workbook and she just wanted to read.
I didn't ask many questions, since she seemed well entrenched in her position.
But, it led me to think: What was underneath this comment? And, what can I take away from her comment?
My mind began to ferret out her possible undercurrents:
I want something that makes me feel good, but I don't want to think too much. You know, entertaining stories that give me a temporary escape or perhaps bury my pain for a while.
Is she saying: I work in my head? I like abstractions? I don't want to apply those concepts to my feelings, actions or thoughts?
Is self reflection something she wants to avoid? Perhaps she does not want to connect the dots of her patterns, her thoughts or her ways of relating?
Perhaps she is scared stiff of personal reflection, of what she might uncover about herself (assuming it will be awful?)
Perhaps she doesn't want to move beyond the familiar of her life, even though it may be limiting or downright painful.
Perhaps she doesn't want to make a personal emotional investment in her life or relationships? Does she want to hold back?
Maybe something else?
Now, you see I can identify with this part of her.
A part of me wants to read and read and read, consume every abstraction and good story in the universe.
And, I've done that. I've devoted a great part of my life to "head learning." I actually wrote a long dissertation on Marriage and Family Systems theory that won the approval of other "head-learning" experts.
My library was lined with books with weird and academic sounding titles.
But those days are past.
I confess that I haven't read such a book in over 8 years.
And, I was intentional in that decision. I needed to make a shift.
This has been a radical and sometimes lonely shift for me.
But a necessary shift.
I have turned inward. I self reflect. I listen to what I'm saying to myself. (We have been programmed to believe that such "talking to self" is Cyril like and could be an indication of some sort of disorder.)
I allow the remembered experiences working with thousands over the years as a therapist to formulate within me the essence of relationship laws and speak those laws and patterns in ways that seem understandable and promote good action, healing and health.
I utterly trust and enjoy this process.
My inner life is becoming the source of my power, my inspiration, my hope, my purpose for the next 5-10 years and leads me to an ever appreciative attitude of who I am and what I have been given.
I enjoy myself now, more than ever, and that will continue to grow and mushroom.
It hasn't always been easy. Personal and professional pain, discouragement and challenges have propelled me to make rather radical shifts in my life.
I'm not a hero. I've kicked, screamed, swore, became passive, sarcastic and bitter when these personal and relational crisis slammed me.
But, such moments also have been my salvation for during those times, something in or around me led to self reflection – led me to me.
I observe that most of you are scared to death of what you might "uncover" about your self if you become reflective.
You want to focus on the other. You want your spouse or partner to make it better, to change and to take away your pain and suffering.
You want abstractions. You want a pill. You want an answer. You want a magic wand. You want pixie dust that will make it all go away.
I can identify.
You default to this position because deep down, within the center of your being you believe or think that you have nothing to offer, don't know what YOU can offer, or are afraid you will encounter a terribly inadequate tormented soul.
The internal dialogue is automatic and you pay little attention to it; other than to wish it or push it away.
Channels of perceived pain, of lost hope, of rejection and fear run like a raging river through you, seemingly beyond your control.
And, so you fear self reflection. You just want to read.
You collect a library of interesting books and concepts but they don't touch you.
What would a radical change, propelled by the relationship crisis in your life, look like for you?
It might not be as bad for you as you think.
Instead of fearing your power, believing it is for destruction, you may find YOUR power which gives life as you welcome your decency and goodness.
Now, remember this is a radical shift because most of the world around you wants and needs you to believe that you are lacking, need them and are in a one down position.
They haven't made the radical shift to authentic and powerful self reflection that grounds their life and gives them peace and purpose and an even footing with everyone else.
So, be easy on yourself as you progress. See this as a journey; a journey that, in reality, never ends.
See this shift as the most exciting, joy-filled journey on which you will ever embark.
Join with me.
Begin to explore every nook and cranny of you and discover the value of your life, the love and joy you potentially can send to others, your creativity that creates the unique, your humor, and your unique way of seeing others and the world.
You are waiting for this.
You partner also waits for this.