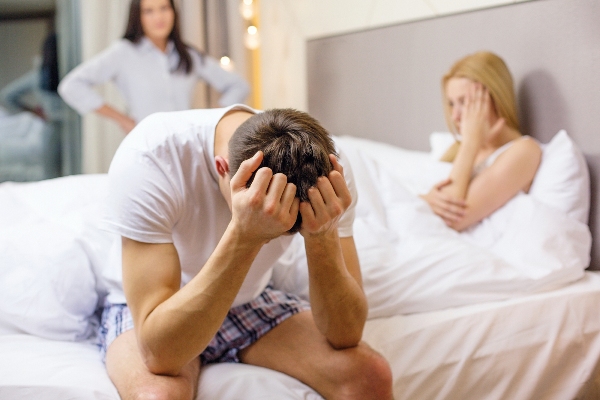 A study was conducted at Kansas Sate University surveying some 500 men and women asking the question: which would worse: imagining your partner involved in passionate sexual cheating or your partner engaged in emotional cheating with someone else?
And, following the lines of gender stereotypes, the study concluded that men would be more disturbed by the physical cheating and the women by the emotional cheating.
Now, here's an important question I raise: Did any of those surveyed have an experience with a cheating spouse?
From my experience it makes a huge difference.
I would guess that most of those interviewed, and maybe most were college students, did not have extensive experience with a cheating partner. And, so they would follow along with the gender stereotypes that become apart of us from an early age.
In 3 decades of clinical work with hundreds of couples and thousands of individuals suffering marital crisis, cheating being a major portion of those, gender differences seem to fly out the window.
Once infidelity or cheating strikes (in a long term relationship of deep emotional investment) you see and experience the world differently.
Men are just as concerned about the emotional loss of their spouse as they are the physical interaction. Men often discover a layer of feelings and emotionality they did not know exists, or at least did not realize the intensity of those feelings.
Emotionally pulling away leaves a void and vacuum that strikes one deeply.
On the other hand, many women with a cheating spouse report the difficulty of shaking images of their husband in bed with another woman. It raises profound questions about their sexuality and their sexual desirability that continue to be a source of struggle as those images intrude and demand attention.
Another important factor is the type of affair. I've outlined 7 different types of affairs, and each arise from different motives, personal needs and struggles. For some the emotional connection is most important. In others, the physical act is desired.
The partner of a cheating spouse, usually knows the partner very well; is aware of the underlying pain, emptiness and the patterns that bring trouble. The emotional or physical component takes on different significance in different types of affairs.
One understands and appreciates best the pain of cheating, it being physical or emotional, once it becomes a reality in a marriage or important relationship.
What do you think? Would (is) physical or emotional cheating be worse for you? Why? If real bold, share your experience in the comment section below.