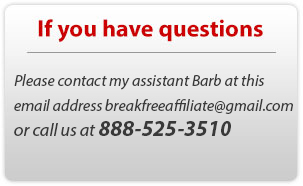 Hello. Dr. Huizenga here.
I want to personally thank you for registering for our Affiliate and Joint Venture Program.
Please know that your trust, satisfaction and well-being are extremely important to me and our team. We are here to help you serve others and make money.
Here's what's next to insure you succeed:
Place my email address (bob@bobhuizenga.com) in your email address book ro adjust your spam filter if you have one.
You will soon receive and email from me with access information to our Resource Center.
You will have all the materials and information you need to create your first affiliate project once you enter the Resource Center.
I look forward to working with you.