Thank you…
For requesting my Relationship Resource.
You soon will receive an email (from me, Dr. Bob Huizenga) with access information.
A Personal Note…
There is NOTHING MORE IMPORTANT in your world than a loving and supportive relationship with your spouse or significant other.
I would guess you don't have that now and you suffer. Your spouse or significant other suffers as well.
Here's what I'm committed to make happen:
If you have questions
---

Call us at
888-525-3510
I want you to find RELIEF from suffering – FAST!
I want you to get RESULTS – FAST!
Focus on the resource you requested.
Absorb it.
Thank about it.
Use it.
My promise…
In the next 8 days I will send you emails offering more Tools, Strategies and Resources that will help you…
Find Relief – often within 48 hours
Ge Results – see and experience the change between you and your spouse.
Keep your eyes peeled for emails from Dr. Bob Huizenga.
I'm here for you.
I offer proven, tested, helpful, practical an doable Tools and Strategies that have worked for thousands of others over my professional career.
I look forward yo working with you.
Bob
Dr. Bob Huizenga
---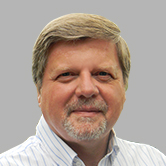 Dr. Bob Huizenga began his private practice as a Licensed Marriage and Family Therapist in 1981 and logged over 25,000 direct client care hours. He wrote the first and best selling ebook on infidelity in 2001, "Break Free From the Affair" and followed up with "Save Your Marriage Forever – the 3 EASY LOVE Laws" and the "Marriage Building Online Course." He now writes, creates courses and coaches people over the world on individual and relationship concerns.