Upgrade NOW to Dr. Huizenga's Intensive Marriage Building Modules
(Now, For ONLY $79.00 – will cost you $127.00
Normally cost $147 – SAVE 54%)
Learn how to Relax, Relearn and Reconnect
Yes, I want access to the "Marriage Intensive Modules (Beginners, etc. for only $79.00)
Get Instant Access to the "Marriage Intensive Modules – Beginners, etc. – Guaranteed!
Scroll down for more infomation.
Upgrade Now! Build Trust. Save Money.
Feel the Warmth Return
Your marriage CAN turn around quickly, as you begin to use, experiment and "play" with the Tools in the "Quick Marriage Turn Around" Module.
You will feel the marriage soften, feel the tension slide away and breathe more deeply as you feel the warmth and comfort return.
But, Can You Trust It?
But, a part whispers in the background, "Can I trust this? Is this real?
You are afraid it won't last.
And, it won't.
Remember my Warning?
This Marriage Turn Around, for 85% of marriages is temporary.
You will not be able to sustain the new found warmth and your capacity to be a positive influencer.
Your Marriage will slide back to the distance, tension, fears and frustrations, which are still there, just temporarily suspended.
How Love Sweeps into Your Marriage
Building a Love you can TRUST will last forever means you take another step.
Release the layers of fear that have clogged and covered the love in your marriage over the years.
Releasing creates a vacuum and into the vacuum rushes (without effort on your part) a truly satisfying and life altering love.
This puts a halt to the background voice of mistrust.
You now have an Unfolding Deep Love that, day by day, week by week, passes all tests.
The Formula and 3 Love Laws
The Marriage Intensive Modules, as an Upgrade and follow up to the "Quick Marriage Turn Around" gives you the tools and new brain cells to go in depth, identify the fears in your marriage (fear, I believe is THE Core feeling,) learn how to release them and welcome a new way of experiencing love.
The lynch pins of these modules are the 11 Step FORMULA and the 3 EASY LOVE LAWS.
These radically unique and powerful tools and concepts when followed guarantee a new and vitally alive marriage or relationship.
All the content in these modules provide a backdrop and training for using these tools effectively.
The Modules are found in the Marriage Building Online Course.
Upgrade Now!
When you Upgrade you gain access to the Marriage Intensive Modules (Beginners, Intermediate and Advanced) as in this chart: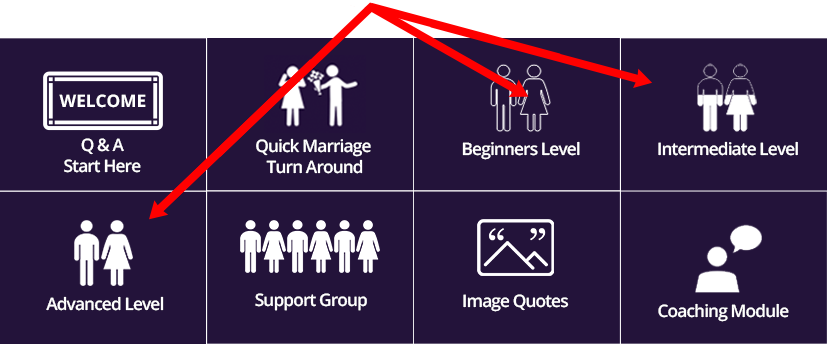 A Wealth of Cutting Edge Content
Review the content for the Marriage Intensive Modules in this chart: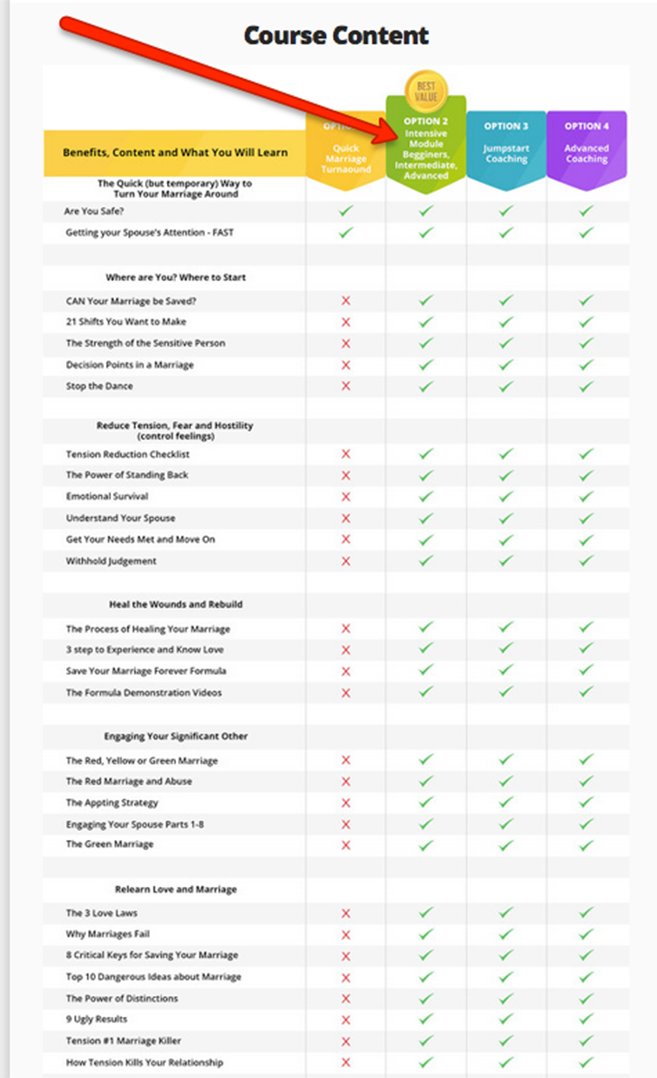 Add this Upgrade to Your Cart Total
If you Upgrade now, before leaving this page, you gain access to the Marriage Intensive Modules (Beginners, Intermediate and Advanced) and all the content in the chart above for only $79.
You and your marriage deserve to be surround by a warm, deep and lasting love.
Imagine what that would look like and how you would feel.
Yes, you can have it. It IS possible. Upgrade now.
You Can Upgrade Later, But SAVE Now!
Yes, you may upgrade later. You have access to the "Quick Marriage Turn Around" Module, the Support Group and the Image Quotes Modules. You may choose to wait for the upgrade.
But, please know that if you wait to Upgrade to the Marriage Intensive Modules you will pay $127.00 for the Upgrade. That is the going price.
---
Once you leave this page,
the $79.00 Offer is off the table.
But now, while on this page Upgrade for only $79.00.
Thats a savings of $48 or 38%.
The Guarantee
You are Guaranteed cutting-edge, provocative, effective, life-changing content by a Marriage and Family Therapist since 1981.
I stand by my materials. I've received thousands of testimonials online over the past 15 years and stand by what I offer.
If, however, for any reason, you are not satisfied, I will have Alli at customer service refund your money with no questions asked.
Get Access to the Marriage
Intensive Modules Now!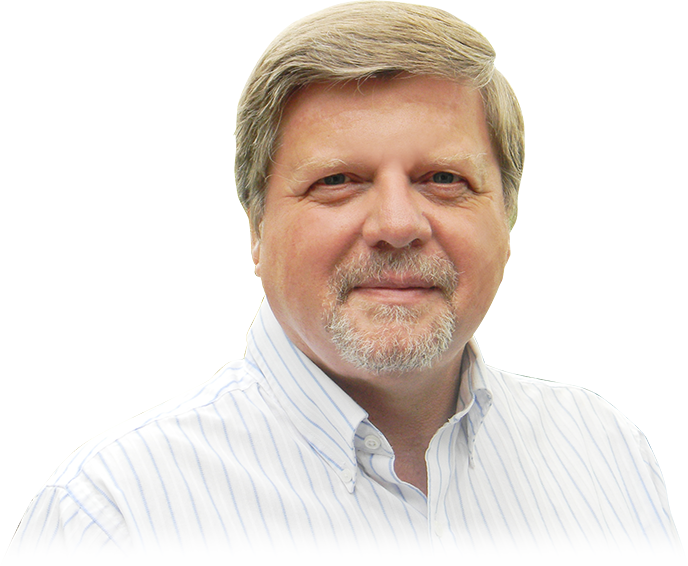 I look forward to seeing you in my Marriage Building Online Course.
The best,
Bob